When Berkeley Homes set out to develop One Tower Bridge one of the last great riverside sites in London it had to be spectacular. The Landmark Development at the foot of Tower Bridge on the river thames opposite the Tower of London is one of the most iconic sites in the city.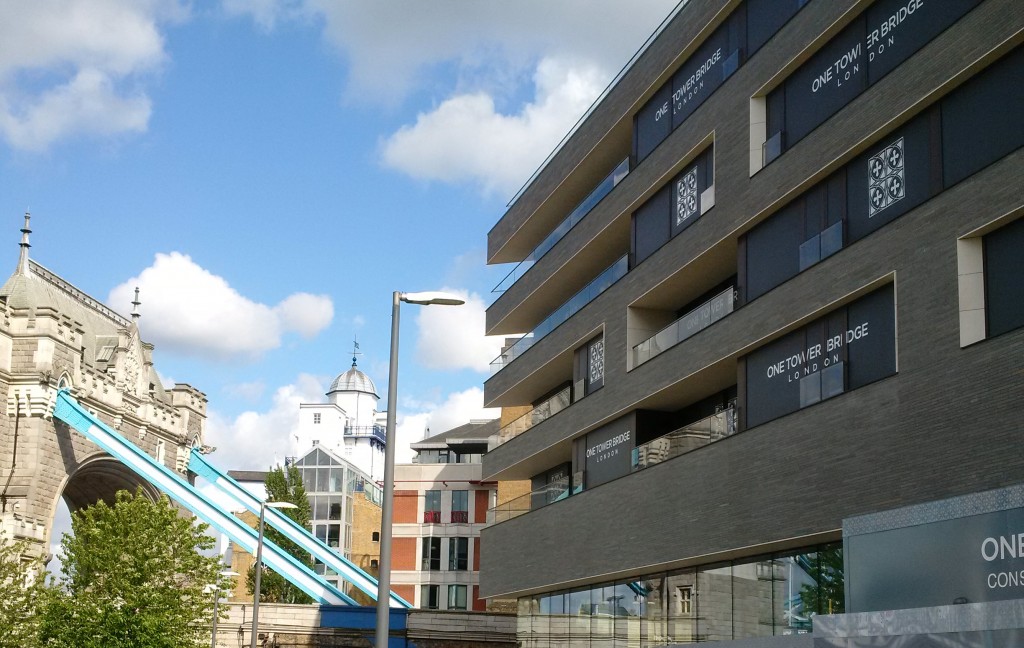 A mixed use development comprising 9 residential blocks and a 20 storey tower offering a total of 399 units designed by architects Squire & Partners. Each of the blocks were individually designed to provide the ultimate in quality and an important element in the design were the natural stone facades to add timeless beauty.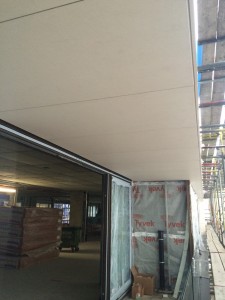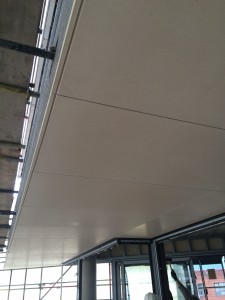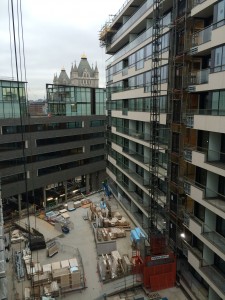 In the initial stages Eclad were able to offer their expertise in considering a variety of Natural Stones in prototypes prior to the final selection.
Gris Catalan Limestone 55mm height x 100mm thick with a flamed finish in a variety of textures & shades were selected for one block with Moleanos honed finish to soffits & reveals. The Gris Catalan was fixed on stainless Steel anchors with a metal stud system, while the Moleanos was installed on the Eclad rail system.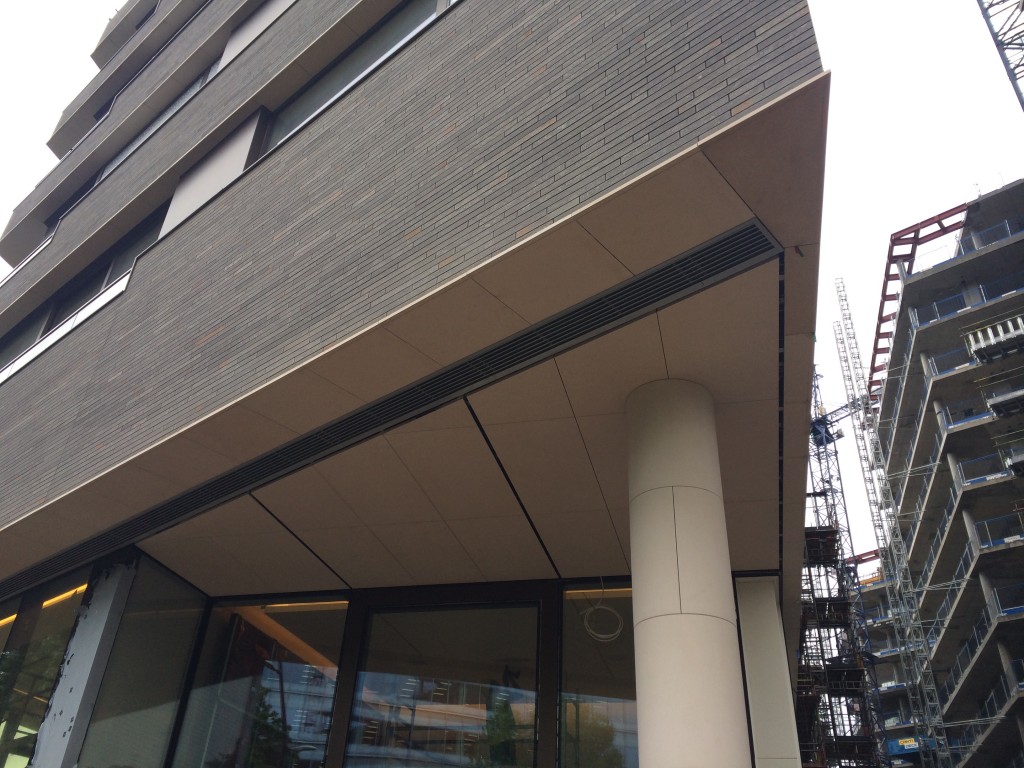 Further blocks incorporated a Unitised Curtain Wall system utilising a special veined G2 Limestone installed into the system with a bespoke designed Eclad rail system. A further departure was the use of a precast system again utilising the same Gris Catalan this time installed in the factory.
In order to enjoy the stunning views across the River Thames into the City, balconies were an integral part of the design and Eclad again supplied flamed finish Gris Catalan floors installed on pods, this time in 50mm, thickness as they did for the numerous roof gardens. The project utilised a variety of natural stones with a variety of installation methods demonstrating the flexibility of the material together with the installation systems and Eclad expertise.
Social Share