The iconic John Hancock Tower in downtown Chicago houses the latest attraction in the city with the recent opening of the impressive lobby featuring the "Lucent" sculpture.
Designed by Wolfgang Butress award winning British artist, in conjunction with a astrophysicist the semi-sphere accurately maps the 3,115 stars visible to the human eye from the Northern Hemisphere, with the lights even twinkling throughout the day.
The 13 foot diameter sculpture features every star that can be seen as Fibre optic lighting subtly pulsates over the day and throughout the seasons. Lucent is attached to a mirrored ceiling creating the illusion of a whole sphere floating in space. Beneath the artwork sits a polished black granite pool of water, encased in a sloped elliptical Bianco Carrara marble bench. The infinity pool reflects the sculpture and suggests a sense of infinity.
The natural stone floor & fountain plinth is 30mm Italian Bianco Carrara Marble with French Blue De Savoie inserts all installed by Chicago based EAI W.R. Weis Company, Inc.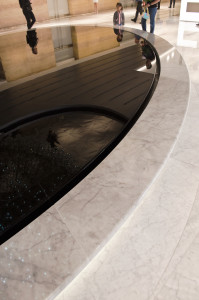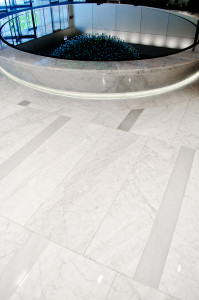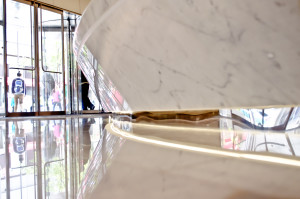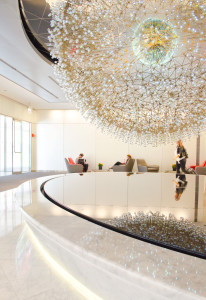 Social Share