It is always an honour to have your product specified by a great architect but when it is specified for his own home then the accolade is magnified. This was the case for the Regis Cote residence in Quebec where our EUD system was used to install Polycor's 10mm thick CFR granite panels to the façade of the home.
Monsieur Cote's creative and entrepreneurial approach has enabled him over the past 35 years to grow a firm that now has seven offices in Canada and abroad. Throughout his career he has devoted a great amount of energy to opening up the profession, particularly by showing how much value is added by involving the architect in fields traditionally reserved for engineers and this was evident by his hands-on approach while cladding his residence.
The following video is a testament to Monsieur Cote's vision, the innovation of the Eclad and Polycor products and the skilled installation of Macconerie Murphy our EAI in Quebec.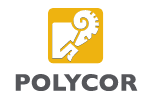 Social Share